Kong, a company at the forefront of the cloud-native future, has just raised 100 million dollars to accelerate the development of cloud connectivity. This move highlights their commitment to building the future of cloud-native connectivity, allowing them to continue scaling their platform for developers, operators and platform teams. With this new funding, let's look at what Kong's vision for the future of cloud connectivity looks like and how they plan to use the investment to get there.
Kong offers the ability to combine multiple cloud technologies within its platform, allowing customers to benefit from a streamlined experience that is integrated with the rest of their system while also taking advantage of the unique features of each cloud provider.
Overview of Kong's Vision
Kong seeks to provide an open source, multi-cloud and hybrid cloud platform for better connectivity. Their vision is to make it easier for individuals, businesses, and partners to quickly and securely connect their applications across public clouds and their private infrastructure using a consistent framework.
Kong offers the ability to combine multiple cloud technologies within its platform, allowing customers to benefit from a streamlined experience that is integrated with the rest of their system while also taking advantage of the unique features of each cloud provider. Kong allows customers to constantly manage data and process workloads across public and private clouds to maximize efficiency, cost savings, scalability, security and performance. Their platform gives organizations insights into three main areas: Cloud usage optimization; Cost management; Application resiliency planning.
In addition, Kong simplifies enterprise cloud-hybrid architecture design by providing essential components like network virtualization technology and advanced authentication capabilities so that users can easily establish secure connections between applications deployed across different clouds without additional effort from the IT staff. Moreover, Kong enables rapid application deployment with just one click regardless of the underlying infrastructure locations or settings allowing customers to bring applications online more quickly than ever. This provides users with better visibility into application performance and more consistent experiences when switching between various clouds.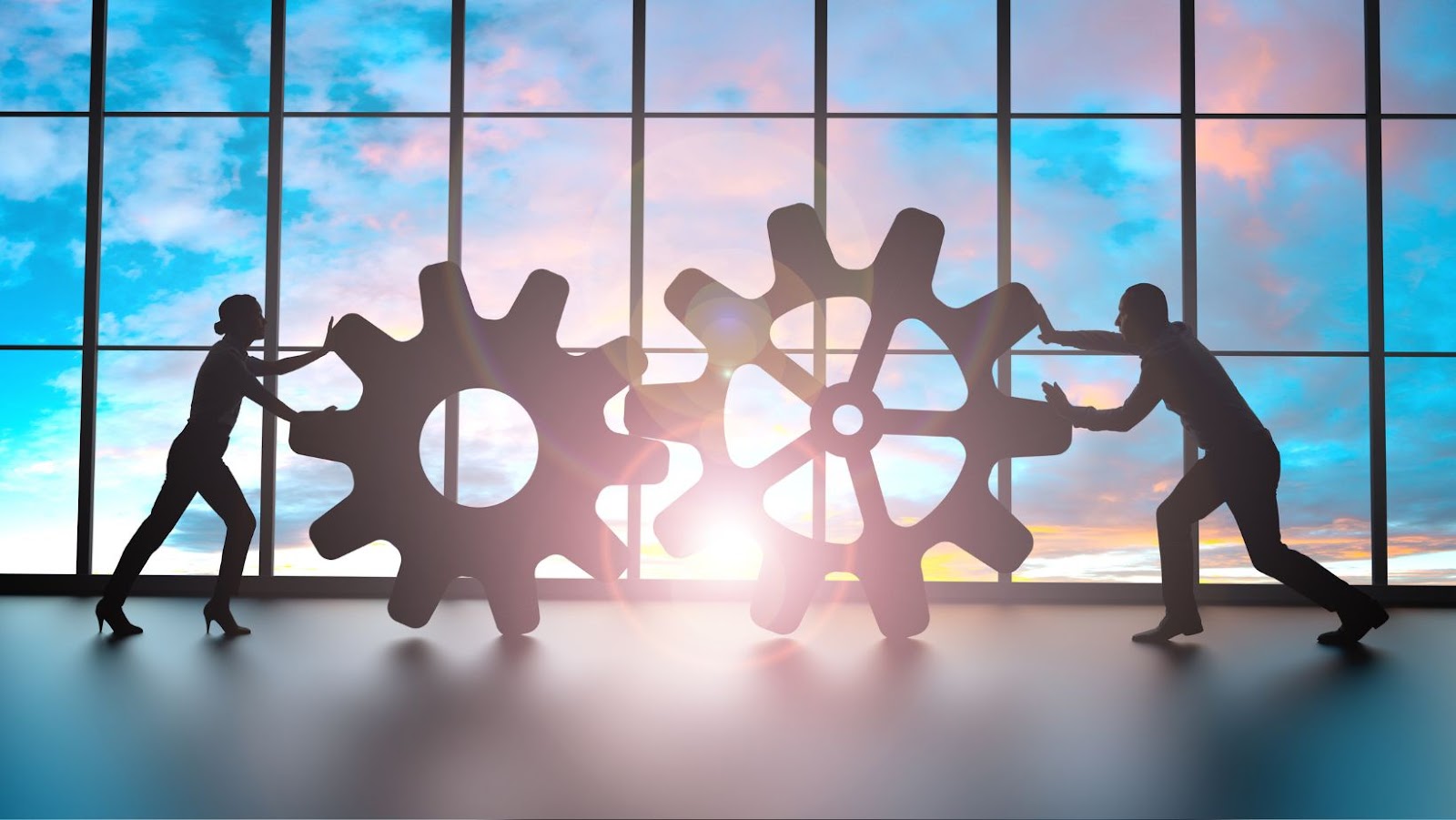 Kong Raises $100 Million to Accelerate Cloud Connectivity
Kong recently announced a $100 million Series D funding round, bringing their total raised to $248 million. This news signifies the increasing importance of cloud connectivity and the potential of Kong's technology. The raise will be used to expand the company's product offerings, and accelerate its vision for a better, more secure cloud connected world. Let's take a closer look at the details of Kong's funding round and how it will be used to further their mission.
Overview of Kong's $100 million Series C Funding
Kong Inc., the innovative cloud connectivity provider, recently announced the completion of a $100 million Series C round of funding. This investment, led by Index Ventures and joined by existing investors including Iconiq, GGV Capital, and Charles River Ventures, further solidifies Kong's leadership in helping companies create smarter applications on any cloud platform. In addition, this latest funding will expand R&D investments across global markets, explore potential strategic partnerships and acquire key technologies.
Kong's vision for the future of cloud connectivity is to become a de facto standard for application programming interfaces (APIs), allowing developers to unlock the full potential of their mission-critical applications anywhere in the world. The company is thrilled to have its supporters join them in their mission to revolutionize how customers connect their APIs securely, reliably, and quickly around the globe.
This new round of funding follows several important milestones for Kong this year including expanding its open source edge gateway technology with support from leading global telco operators including Amazon Web Services and Alibaba Cloud. Additionally this past January, Kong was selected as one of 2018's Breakout Startups at Web Summit in Lisbon alongside industry peers HubSpot and Zapier.
Drawing upon this most recent milestone and recognized leadership within enterprise technology innovation space, King is proud to take Kong pioneering solutions to even greater heights around the world with this fresh capital investment from its long-time partners as well as new ones contributing towards the success of building an incredible team culture at Kong Inc.
Kong, a company at the forefront of the cloud-native future, has just raised 100 million dollars to accelerate the development of cloud connectivity.
How Kong Plans To Use the Funds
Kong has planned to use the funds raised to continue innovating and creating a secure, safe and reliable cloud connectivity platform. With this in mind, Kong plans to use the funds in the following ways:
Research & Development: Kong will use the funds to help fund research and development efforts into cloud-based applications that support local businesses or charities. These applications may provide online payments or secure data transmission between multiple devices; automating processes, or assisting customers with channel communication solutions.
Security & Compliance: Kong will use the funds to upgrade its security protocols, implement risk-management systems, and ensure compliance with relevant cloud service regulations. This includes implementing strong authentication systems for user access control, data encryption for sensitive information, and an audit trail allowing timely detection of suspicious activity across its cloud infrastructure.
Infrastructure Enhancements: To support growth of its services and customer base, resources raised from this campaign will be allocated towards infrastructure improvements such as building more resilient server networks capable of managing increasing workload traffic while maintaining ultra-low latency performance as well as updating network bandwidth capacity as customer demands grow over time. In particular, Kong strives to provide low jitter links that enable users to enjoy end-to-end real streaming without suffering from latency lag or slow connection speeds.
Project Expansion: Additional funding generated from this campaign can enable us to further expand outreach activities by targeting different regional markets such as South East Asia-Pacific (APAC) countries including China and India; providing cloud solutions tailored to their specific needs through specialized local partnerships with existing providers in each respective region. Furthermore we will be able collaborates with telecoms operators by supporting their development efforts targeted at new 5G applications – facilitating large scale IoT deployments with high throughput making it perfect for both consumer deployments such delivering quicker download speeds for internet usage alongside large business deployments utilizing 8K video streaming capabilities amongst other features delivered wirelessly via satellites or wireless facilities over long distances without compromising connection quality.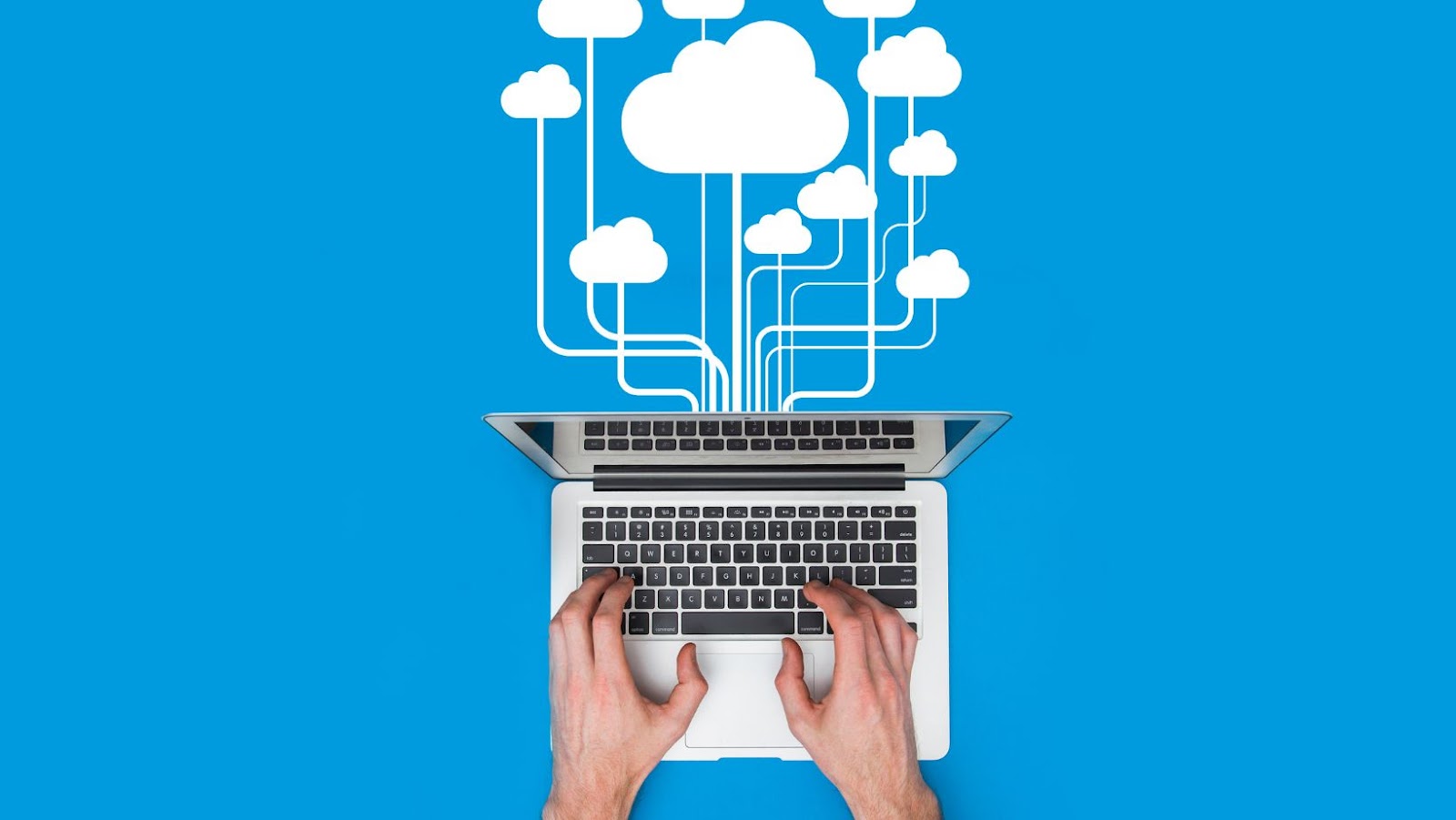 Kong's Platform
Kong, the leader in cloud connectivity and API management, recently announced it has raised $100 million in a Series D round of funding. This investment will provide Kong with the resources to accelerate its platform and vision for the future of cloud connectivity. Kong has already helped more than 50,000 businesses be successful in the cloud – this additional funding will enable them to continue to build and expand their platform.
Let's dive into Kong's platform and its potential to revolutionize cloud connectivity.
Overview of Kong's Cloud Connectivity Platform
Kong's cloud connectivity platform provides advanced tools for developers, businesses, and the Internet of Things (IoT). Our platform enables developers to quickly build, scale and manage APIs, microservices and more. In addition, the platform allows businesses to connect their existing systems to the cloud, manage traffic across networks and devices, and enable secure data access. Our cloud connectivity platform also provides IoT devices with powerful computing capabilities to securely examine data from multiple sources.
Kong offers a comprehensive suite of solutions that enable anyone with internet access and a web browser to experience cloud connected applications that are secure, reliable, cost effective and perform better than ever before. Enterprise customers can integrate legacy systems with the cloud while taking advantage of easily configurable networking features like traffic routing rules that decide which requests go where. Smart IoT devices can benefit from flexible authentication layers controlled by Kong's Access Control Lists (ACLs) or Identity Providers (IdPs). Additionally, Kong's device-centric technologies like Device Check reduce the risk of unauthorized access or spoofing of specific resources associated with any device connected to the network.
With our platform's complete suite of support features such as comprehensive telemetry collection for usage insights & billing made available through RESTful endpoints or our custom SDK library; Security APIs interface with any external identity providers & compliance; Multi-cloud architecture – no single point-of-failure; Continuous Integration/Continuous Delivery pipeline – pushing out updates seamlessly & rapidly; Monitoring & alerts – triggering events based on preconfigured conditions & more — users receive first class solutions when developing applications on Kong's Cloud Connectivity Platform.
Kong seeks to provide an open source, multi-cloud and hybrid cloud platform for better connectivity.
Benefits of the Platform
Kong's platform provides users with a complete suite of cloud backend services and APIs to build, secure and scale modern applications. By utilizing the power of Kong's Connect Platform, users can easily spin up cloud-native applications within minutes and deploy them globally with the assurance of security, reliability and scalability.
The platform offers several advantages including flexibility to spin up multiple services with no vendor lock-in, security monitoring across your application stack to protect from malicious traffic or breach in confidentiality, and high performance as services are hosted on efficient storage layers guaranteeing quick loading speeds. Furthermore, Kong offers support for container orchestration platforms such as Kubernetes enabling developers to quickly bootstrap complex distributed systems.
In addition to facilitating easy portability across different cloud providers like Amazon Web Services (AWS), Microsoft Azure or Google Cloud Platform (GCP), Kong provides an integrated developer portal providing comprehensive real-time tracking so that engineers can discern any malfunctions early on while creating an even more secure development environment. Customers are also provided with enterprise SLA-backed service level agreement, making it easier for them to develop applications without worrying about maintenance burdens such as system failures or outages. Furthermore, with highly customizable solutions available on demand, the platform can accommodate dispersed workloads providing speed and agility for businesses worldwide.
Kong's Partnerships
Kong, a leader in cloud connectivity, recently raised $100 million to accelerate cloud connectivity. To reach this goal, they have created strategic partnerships with leading companies to drive the development of their services to the next level. In this article, we will discuss Kong's partnerships, and how they will impact cloud connectivity in the future.
Overview of Kong's Partnerships
Kong Inc. is leading the way in cloud connectivity solutions for businesses, developing an entire platform to make it easier for companies to deploy and manage cloud-native applications. Along the journey, many carefully selected partners have joined forces with Kong to foster innovation and reach a larger cloud-connected audience.
The growing list of strategic partnerships drives better customer experience, increased visibility into business decisions, and smarter operational strategies. It includes partners from every technology industry segment with strong customer service offerings that complement Kong's platform — from cloud migration services to open source community providers.
At a fundamental level, all of Kong's partnerships are designed to empower customers through a unified platform that simplifies application delivery and management when connecting their existing infrastructure or deploying traditional services or emerging microservices architectures in the cloud on-premise environment. This combination allows customers to reduce complexity while taking advantage of the flexibility and scalability available via cloud connectivity solutions.
Kong is dedicated to continual collaboration with world-class technology providers including AWS, Google Cloud Platform, Microsoft Azure and Oracle Cloud Infrastructure, all championing enterprise projects while upholding industry best practices when developing apps and APIs. In addition, building blocks include prominent builders such as Infosys Consulting Services, MongoDB Atlas Cloud Manager Plus and Red Hat Openshift who ensure successful deployments that reduce risk from manual processes or disjointed environments.
Moreover, open source communities such as Apache ZooKeeper Community Edition help organizations create reliable applications on modern architectures so companies can quickly go digital without sacrificing reliability or performance regardless of whether their apps run as microservices on Kubernetes clusters deployed anywhere in any combination (on premise/public/private clouds).
Impact of the Partnerships
Kong's partnerships with world-leading tech companies, cloud services providers and open source communities have driven innovation and success in cloud connectivity. The impact of these strategic collaborations has helped Kong build innovative solutions to connect and manage increasingly sophisticated applications across multiple cloud providers, increase enterprise agility for customers, achieve global scalability for inter-cloud communication and provide enterprise grade security on architectures running distributed systems.
Kong partners benefit from access to industry-specific knowledge, talent and code contributions. In addition, these partnerships provide a platform through which the different organizations can share ideas, develop concepts and collaborate on innovations that will impact their industries and beyond. Some of the successful collaborations to date include:
Amazon Web Services (AWS)—The partnership between Kong and AWS allows customers to easily manage APIs across environments while providing advanced features like scalability, availability, security, service discovery and integration with AWS services.
Cloud Native Computing Foundation (CNCF) — Kong contributed extensively to the CNCF — an open source project focused on enabling cloud native applications. Through this collaboration Kong works closely with other CNCF members such as Google Cloud Platform (GCP), Microsoft Azure (MS); OpenStack; VMware & HPE Helion; Red Hat; Oracle & Joyent who leverage their expertise to make Kong's solutions more resilient & cost effective for users around the globe.
Mesosphere –The joint venture between Mesosphere & Kong helps accelerate microservices development using container orchestration technology. Together they can support large secure clusters of high performance production systems that are easy-to-manage demands from organizations looking for an environment optimized for scalability & privacy controls while maintaining reliability at peak loads.
The partnerships between these leading companies have had a profound effect on technologies that power modern digital businesses — enabling them to scale faster, provide better customer experiences via reliable services and ultimately benefit everyone through shared knowledge between experts in the fields.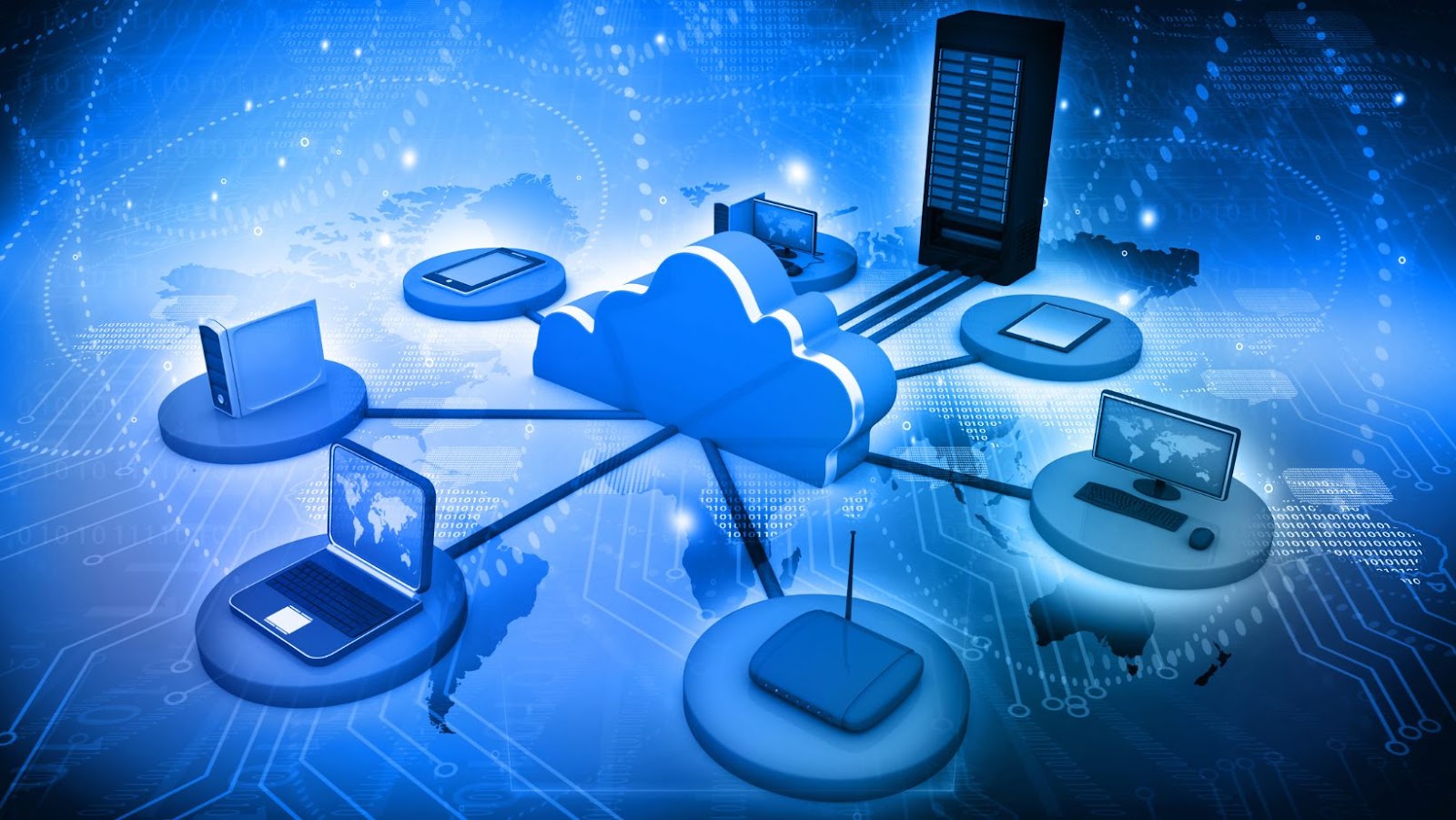 Kong's Future
Kong raised $100 million in funding to accelerate their mission of connecting modern applications and services. This raise helps strengthen their vision of providing digital teams with a unified platform to securely manage, monitor, and extend application services across cloud, on-premise, and service mesh environments.
In this article, let's look at Kong's vision for the future of cloud connectivity.
Kong plans on further enabling connectivity between devices by focusing heavily on IoT technology.
Overview of Kong's Plans
Kong Inc. is committed to changing how the world interacts with cloud connectivity solutions. By providing innovative technology and products, Kong will continue to move the industry toward smarter, more efficient cloud connectivity solutions. This article provides an overview of Kong's plans for the future as they relate to cloud computing and internet of things (IoT) technologies.
Kong's overarching goal is to make connecting with the cloud simpler and easier for users. To accomplish this, they plan to develop a comprehensive platform that can scale reliability, security and performance while providing a modern user experience accessible on any device. In addition, by continuing to provide an innovative suite of reliable, secure and performant solutions, Kong will meet the ever-growing needs of its users in areas such as integration, management and automation solutions.
Additionally, Kong plans on further enabling connectivity between devices by focusing heavily on IoT technology. By developing open APIs for developers to access key hardware components through their platform and expanding its product line into IoT-specific products such as connected locks and light bulbs; Kong will position itself at the forefront of this rapidly evolving technology sector.
When combined with its existing suite of solutions for integrating legacy systems more seamlessly into cloud infrastructure; these moves into IoT coupled with a continued focus on user-friendly applications bolstered by enterprise grade security measures will establish a strong foundation for Kong's mission statement — To unlock unimagined possibilities through delivering seamless cloud connectivity experience at scale which all users can take advantage of regardless of their skill level or computing ecosystem preference!
How Kong Plans to Continue to Innovate in Cloud Connectivity
Kong is committed to innovating in cloud connectivity in terms of product offerings and how our products are used. We have identified several key focus areas to continue driving cloud connectivity forward.
First, we will continue to make our products easier and faster to use by developing new APIs and user interfaces that are intuitive and require minimal changes from the customer. This will enable customers to access cloud services without investing additional time or effort into learning or deploying a complex product.
Second, we plan to enhance the security of application data stored on the cloud by offering more robust encryption options for data stored outside the customer's premises. Additionally, we plan to provide better logging and auditing tools so customers can more easily monitor their application data usage.
Finally, we plan to expand our existing partnerships with leading cloud providers to enable customers to access a broader range of services from within their environment. This will enable them to deploy applications faster and receive support from certified partners when needed.
Through these strategies, Kong will strive for excellence in helping customers maximize the potential for their applications on the cloud by ensuring both ease-of-use and security at every stage of their journey into this rapidly changing technology landscape.
tags = Kong Inc., Raises $100, Accelerate Cloud Connectivity, cloud connectivity company, Tiger Global Management, kong apis 100m tiger 1.4bbrienventurebeat, new SaaS-based Kong Konnect