Autonomous driving startup Uisee, based in Hangzhou, China, has attracted the attention of Chinese state investors with a $150 million round of funding.
Uisee is at the forefront of the rapidly developing Autonomous Vehicle industry and has caught the eye of the Chinese government, who is investing in the company in a big way.
This article will take a closer look at Uisee and the impact the Chinese state investor's investment will have on the industry.
Overview of Uisee
Uisee is a world-leading autonomous driving startup providing core solutions for smart and driverless mobility. Founded in 2014, the startup integrates AI technology, computer vision, and deep learning to produce intelligent vehicles with "eyes" that can navigate roads and traffic in a safe and precise manner.
In 2020, Uisee successfully closed its C round of investment worth $150M – the largest total amount raised so far by an autonomous driving company in China. Moreover, Chinese state-owned fund CITIC Securities Corporation led this round of investment due to Uisee's innovative edge and comprehensive solutions of their software & hardware products.
Uisee has the most comprehensive research capabilities among all the global competitors in the field of driverless vehicle technology development – with various features such as route planning, obstacle avoidance, lane changes recognition and precise positioning enabled by their AD software stack "EdgeDrive". They also provide full telematics solutions for automotive data analysis & AI computing based on their mature set of software products which have already been implemented by many of their global customers/partners such as BMW, Audi etc.
As Uisee continues to collaborate with Chinese state funds and international partners while engaging actively in further R&D activities, they are on track to become one of the leading players in the global robotics-driven transportation industry in the next decade.
Overview of Chinese state investment
The Chinese state has always been a major investor in its economic growth, and the autonomous driving startup UiSee is no exception – attracting a Chinese state investor in its recent $150M round. This investment indicates the government's confidence in this sector and points to their recognition that Uisee can contribute to their long-term plans concerning autonomous and smart transportation.
This injection of capital will equip Uisee with the resources it needs to expand its reach both domestically and globally, allowing it to develop more advanced technologies for use by customers everywhere. Beyond this, it provides an opportunity for the company to benefit from key strategic relationships with industry leaders in China, such as Baidu Inc., whose distinctive qualities should bring further advantage.
In addition, Uisee's close partnership with Tsinghua University allows it access to cutting-edge research capabilities while also providing another source of money from agreements associated with research projects. As a result of this overall support from the Chinese government, Uisee can now deploy more products across a wide range of industries ranging from defense to healthcare. This will set up not only themselves but also those customers who purchase their products for future success in this advanced technology sector.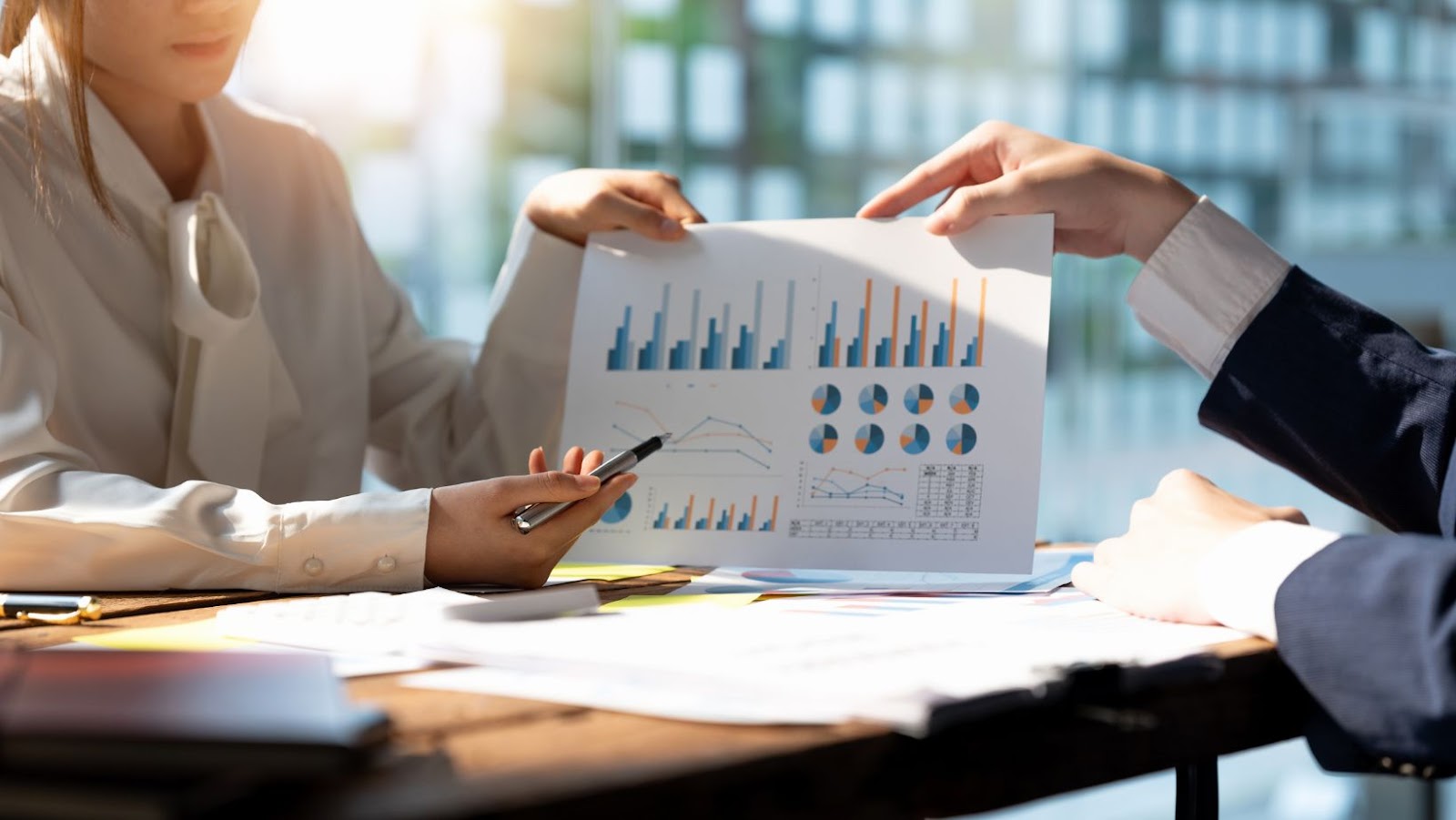 Uisee's Autonomous Driving Technology
Autonomous driving startup Uisee recently attracted a Chinese state investor in a $150 million round. Uisee has developed innovative autonomous driving technology that is leading the way in the field. This technology has caught the attention of investors who are eager to capitalize on its potential.
In this article, we will explore what Uisee's autonomous driving technology has to offer and why it has become so attractive to Chinese state investors.
Uisee's Autonomous Driving Platform
Uisee is a Chinese startup specializing in the development of autonomous driving technology. Founded in late 2016, Uisee has a strong track record of building and deploying AI-powered technologies that enable cars to drive autonomously. The company's expertise lies in its AI-based automatic perception system, which leverages extensive camera data and LiDAR point cloud for fast decision making. This system can easily integrate with existing hardware as well as Uisee's own safety system and algorithms for robust autonomous driving applications.
The firm's core technology is an intelligent software platform that combines deep learning, visual recognition and cloud computing capabilities to enable cars to "see" their environment and make driving decisions accordingly. Uisee's platform also includes safety features such as lane keeping assistance, blind spot detection, and automatic emergency braking systems.
Uisee has shown rapid progress in this field with over 150 million Yuan (approximately $21 million) investment from recent rounds and recently secured another $150 million investment from China Investment Corporation (CIC). This funding round demonstrates Uisee's potential to revolutionize the automotive industry by developing automation solutions that will improve efficiency while reducing costs at the same time. With the help of this capital injection, the company is looking forward to expanding its reach further across China while working on further improvements to its autonomous driving platform so it can offer more reliable solutions for enhancing car safety, comfort and convenience for drivers around the world.
Uisee's Autonomous Driving Solutions
Uisee is a Chinese autonomous driving startup that focuses on low-speed scenarios, such as small cities, suburbs and campuses. The company provides a range of solutions with its patented technologies, including intelligent urban traffic control systems, adaptive cruise control systems and lane-change recognition systems. The company has developed specialized hardware and custom algorithms to enable vehicle operation in multiple markets and is actively collaborating with government bodies to create safer streets and develop their autonomous vehicles.
Uisee's technology also includes advanced driver-assistance system performance testing that is tailored to the specific environment conditions on roads. This helps them track progress in proving the reliability of the technology being used in autonomous vehicles while helping promote public understanding of the service concept of self-driving cars.
The company recently closed a $150 million round from investors including China's National Social Security Fund (NSSF), further solidifying Uisee's place at the forefront of developing autonomous vehicle operations in China. This endorsement from Chinese state investors will help this technology spread more widely due to their increased access to key government branches for C-level stakeholders who are interested in utilizing Uisee's technological advances for public good such as improved mobility, flexibility, convenience and safety.
Autonomous driving startup Uisee attracts Chinese state investor in $150M round
Autonomous driving startup Uisee has attracted a major investment from the Chinese state,
with a reported $150M round. This is a significant move by the Chinese government, showing their level of commitment to the development of the autonomous vehicle industry in the country.
This article will explore why the Chinese state chose to invest in Uisee and what benefits this could bring to the industry as a whole.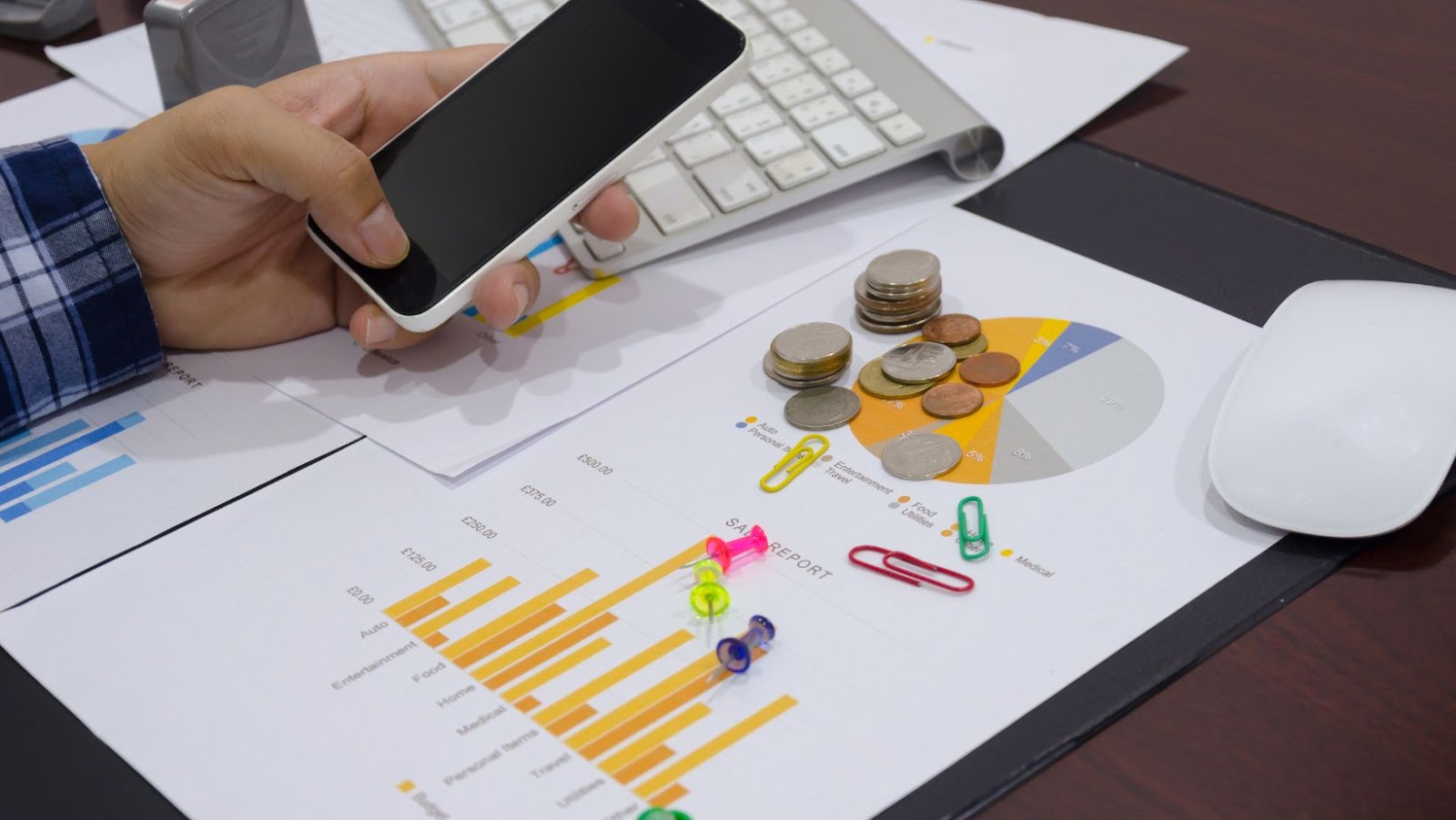 Reasons for Chinese State Investment
Autonomous driving startup Uisee recently attracted the attention of a Chinese state investor with its massive $150M funding round. With Chinese investment and resources backing them, Uisee is now well-positioned for success in the autonomous driving industry.
So why is Uisee such an attractive venture for Chinese investors? There are several reasons why Uisee has caught their attention:
• Autonomous driving technology is expected to become an important industry in China. Government investment in this space will help ensure the country stays competitive with international leaders like the United States and Europe when it comes to AV technology development.
• China has made great strides in ramping up its production of various high-tech products, from commercial planes to 5G networks and electric cars. The increased investment towards further developing autonomous vehicles would be an important step towards inaugurating China as a leader in this field.
• Self-driving cars are forecasted as major sources of new business opportunities that can enable faster connections between cities, ports and rural areas, ultimately improving the authority's overall control on transportation infrastructure in general. In order to stay ahead of these innovative developments, investing companies are keenly monitoring market trends closely to take advantage of potential openings early on or even try creating some themselves.
• Finally, by backing startups like Uisee now – Chinese state investors can expect handsome returns once their efforts begin yielding results. The ultimate goal is always to benefit from the growth generated by early investments into new companies – and this holds true for both private companies as well as states alike!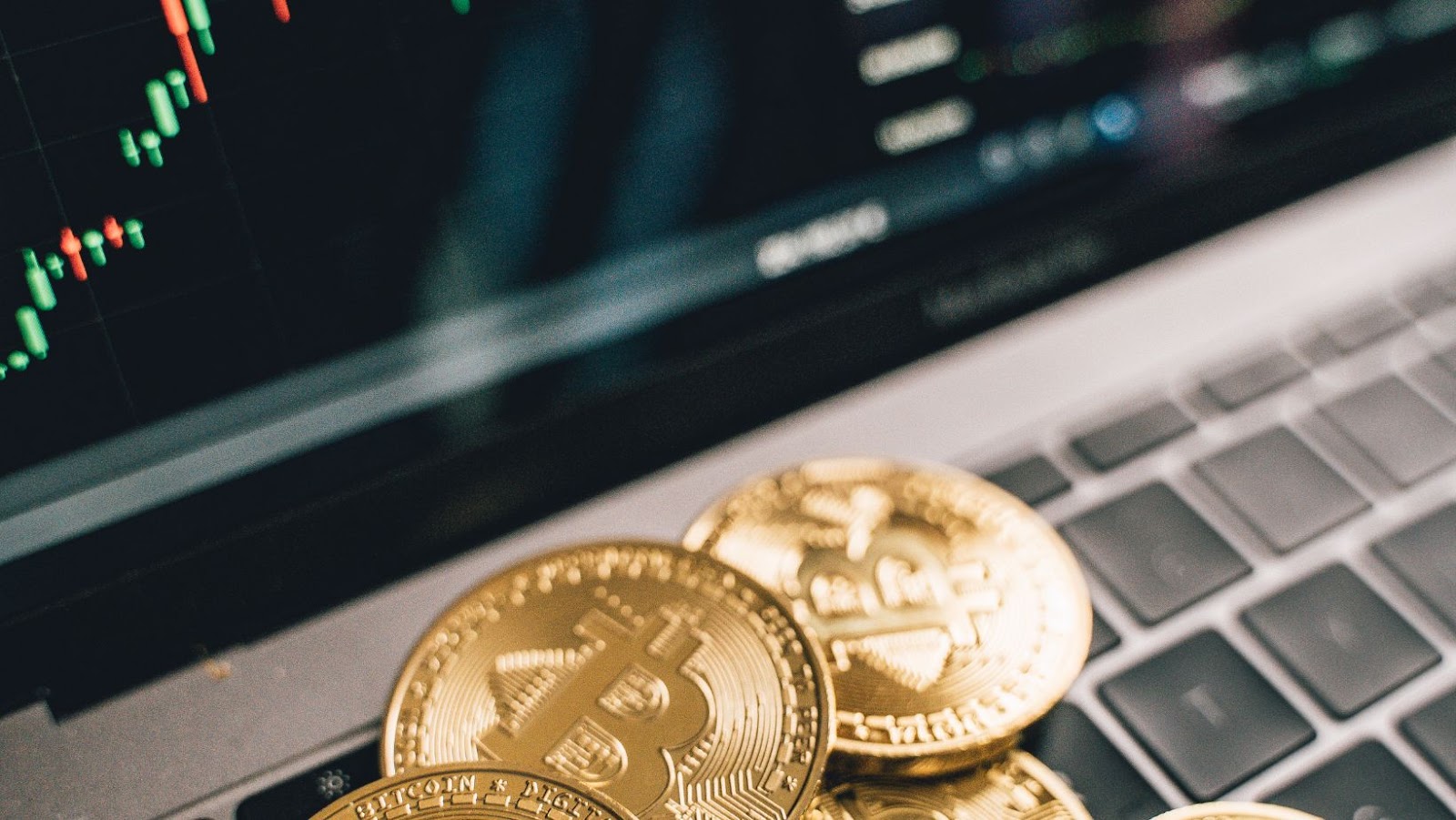 Benefits of Chinese State Investment
Chinese state investment in Uisee, a Beijing-based autonomous driving startup, has recently been announced as part of a $150M Series A round. This large financial injection bolsters the exponential growth of Uisee in the autonomous driving industry and signals China's strong commitment to technological development.
Chinese state-owned enterprises (SOEs), such as vehicle manufacturer Dongfeng Motor Corporation and Tianjin TEDA Investment Holding Co., provide Uisee with valuable funds for research and development which drives the company's growth. With its strategic partners, Uisee is positioned to benefit from their extensive knowledge bound resources and networks from within the automotive industry. This creates an environment beneficial to developing cutting-edge technologies for autonomous vehicles.
The Chinese government's strong support for this venture further contributes to high confidence in Uisee's success within the field of driverless vehicles. For instance, while many countries impose regulation on testing self-driving cars on public roads, China allows such tests, facilitating Uisee to rapidly collect data as well as providing a platform for them to showcase their intelligent driving technology globally. Furthermore, Chinese capital markets are friendly towards tech startups like Uisee because of generous government funding initiatives available – making investments more attractive compared to those available overseas in markets such as Silicon Valley.
Overall, the Chinese government's investment into autonomous driving startups such as Uisee is beneficial on multiple levels – inspiring innovation driven by financial backing and regulatory support – allowing them to harness its competitive advantage compared with other international competitors operating in similar spaces.
Conclusion
It is clear to see why Uisee, a fast-growing autonomous driving startup in China, has attracted Chinese state investment in its latest $150M round. The startup has demonstrated a strong focus on innovation and a commitment to creating an integrated autonomous driving platform.
With the continued support of the Chinese government, Uisee is sure to make great strides in the development of its autonomous driving solutions.
Summary of Chinese State Investment in Uisee
Chinese autonomous driving startup Uisee recently attracted a major state investor, the China National Integrated Circuit Industry Investment Fund, in a $150 million fundraising round. This round of investment will be used primarily to help Uisee expand its research and development into new areas of autonomous vehicle technologies and bolster production capabilities in their manufacturing bases. This investment is significant because it represents the Chinese government's commitment to advancing artificial intelligence and autonomous driving technologies.
Uisee's advanced autonomous vehicle technologies and dedicated management team have garnered them national recognition in China, as well as international awards for innovation in automotive engineering. The company focuses on providing driverless cars with greater convenience through shared vehicles, such as taxi services and ride-hailing apps. In addition to these services, Uisee aims to create a comprehensive system encompassing data sharing between cars, roadside infrastructure and customers for enhanced safety features.
In light of its ambitious mission, it is no surprise that Chinese state investors have chosen to invest so heavily in the autonomous driving startup Uisee. With this substantial sum in hand, Uisee plans to continue growing its customer base around China while engaging deepening existing partnerships with automakers. With the continued support of both private and public investors, it is likely that Uisee will become an iconic leader in the world of automobile technology very soon!
Implications of Chinese State Investment in Uisee
The implications of Chinese state investment in autonomous driving startup Uisee's $150M round are far-reaching. The company has been on the rise since its establishment in 2017, with investors pouring millions of dollars into its advanced driver assistance systems, self-driving trucks, and more. This latest investment signals a significant development of the Chinese government's support for autonomous vehicle technology.
Chinese state investment in Uisee signifies an important shift in the country's economic strategy, as it is placing more capital and resources into emerging industries with high potential. This provides an enabling environment for companies such as Uisee to continue to grow and develop, while also providing the industry with greater knowledge and know-how from Chinese technology vendors.
Furthermore, the influx of state funding could help Uisee expand internationally faster than its competitors who are struggling due to strained trade relations between China and other countries like the United States. By having access to capital from Chinese state investors, it can quickly increase its research capabilities and expand its business operations outside of China faster than most rivals.
The new capital could also mean that there will be increased competition amongst international startups looking for a piece of the autonomous driving technology market share pie when it comes to winning contracts from public institutions and corporations worldwide. With government funding now available to support high-potential companies like Uisee, the race towards self-driving solutions becomes even more competitive than before.
tags = Autonomous driving startup, Uisee, Chinese state investor, $150M round, China's smart-driving startups, Uisee, a Beijing-based company, Intel Labs China, Wu Gansha, autonomous uisee 150m national manufacturing fundliaotechcrunch