Struggling to keep up with the fast advancing autonomous driving technologies? You're not alone. UISEE, a leading autonomous driving company, is revolutionizing the industry by raising $150 million and pushing the boundaries of self-driving cars. Get informed on who this game-changer is today!
UISEE is a world-leading autonomous driving company dedicated to revolutionizing tomorrow's driving experience.
Introduction to Autonomous Driving Company UISEE
UISEE is a Chinese autonomous driving company that recently raised $150 million in its Series B funding round. The company was founded in 2016 and is based in Beijing, China. UISEE designs and produces smart transportation solutions which include self-driving pods, autonomous shuttle buses, passenger cars and unmanned cargo vehicles.
The company specializes in software and hardware technologies including RD-SLAM (Real-time Multi-slam), HD maps, autonomous driving decision making and driverless fleet management systems. UISEE envisions providing safe and efficient transportation services to private vehicle owners and public transportation operators worldwide with these technologies.
UISEE's success has been attributed to its impressive research team, composed of over one hundred highly talented experts in artificial intelligence (AI). Their cutting-edge technologies have been applied to multiple pilot projects across cities such as Shanghai, Suzhou and Chongqing as well as major highways in China. As a result, UISEE passengers have already been transported over 10+ million safely miles without human intervention or supervision aboard their autonomous shuttles or pods.
The company's innovative software & hardware products are leading the way for the future of self-driving vehicles worldwide. Hence, it is no surprise that the company sought an additional funding injection worth $150m this May. UISEE will use this capital to extend its R&D activities especially on deep learning platforms & AI algorithms related to safe driving automation while expanding their operation beyond Chinese borders into global markets including Europe, North America & South East Asia.
UISEE's Mission and Vision
UISEE is a world-leading autonomous driving company dedicated to revolutionizing tomorrow's driving experience. Using cutting edge technologies and advances in artificial intelligence, UISEE is creating innovative products and solutions that can make transportation safer, more convenient and enjoyable for everyone. Based out of Beijing, the company has raised over $150 million in funding from well-known investors such as Grab, FAW-Volkswagen Automotive Co Ltd., Baidu, SAIC Motor Corporation Limited (SAIC Group). Kuaishou Technology Co. Ltd., CITIC Securities Co. Ltd. and Sailing Capital Management Co., Ltd..
UISEE's mission is to create a safer and more rewarding driving experience using advanced technologies such as artificial intelligence and robotics to enable smart mobility solutions. The company firmly believes that its solutions can bring remarkable changes to people's daily lives across different regions in terms of convenience, comfort, cost savings and safety.
UISEE aims to build trustworthy autonomous driving systems with excellent human-machine interfaces so people will feel safe when traveling with its vehicles or on roads where its self-driving cars are traveling. In addition, the company also hopes to bring greater convenience through shared vehicles without compromising safety standards – something that is increasingly important given the problems associated with traffic congestion in major cities worldwide.
Finally, UISEE strives to help reduce accidents due to human error while reducing greenhouse gas emissions by promoting green energy technologies.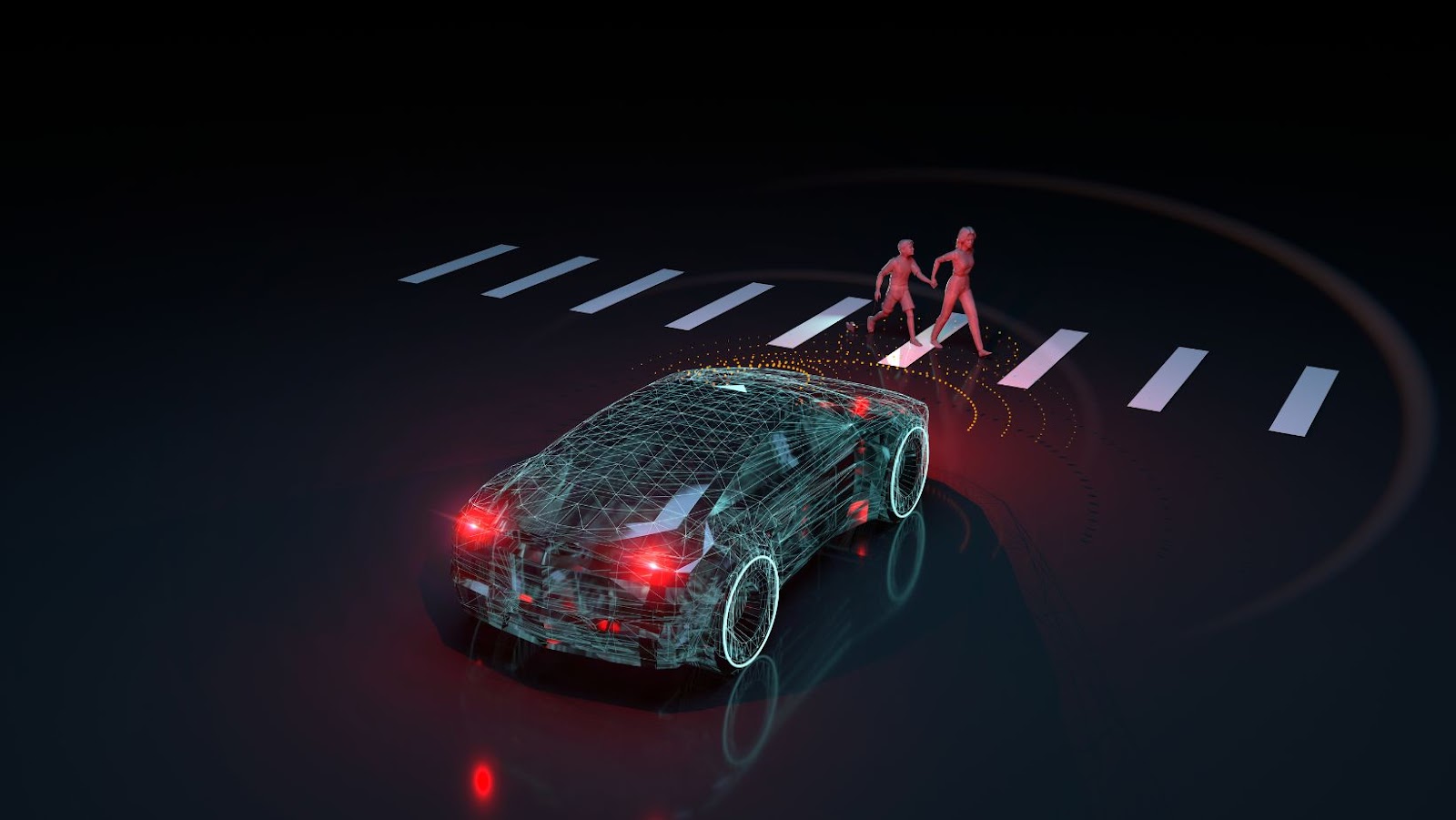 Autonomous Driving Company UISEE Raises $150m
UISEE, an autonomous driving technology company, recently announced a Series D funding round of $150 million in June 2020. This is the latest round of investments for UISEE, bringing the company's total funding to $340 million since its founding in 2015.
AVIC Automotive, Xiaomi and Shanghai Alliance Investment, with additional investors such as AutoX and Solid state tech Ventures led UISEE's Series D round. The bulk of the funding will be used to expand development of UISEE's light detection (Lidar) and radar sensing technologies for autonomous driving platforms. The new funds will also be put towards bolstering UISEE's autonomous driving features to include a system that can autonomously navigate specific scenarios defined by road conditions, as well as further reaching research into automated navigation technology focused on short-term and long-term forecasting algorithms. This effort could bring UISEE closer to providing truly autonomous systems on roads around China and beyond.
The recent funding round clearly indicates that UISEE is a leader in autonomous driving technologies, and this position is bolstered by strong support from companies like Xiaomi, AVIC Automotive, AutoX and others in the global market. With the new money available, we can expect significant development from UISEE shortly for their range of self-driving vehicle systems.
UISEE, a leading autonomous driving company, is revolutionizing the industry by raising $150 million and pushing the boundaries of self-driving cars.
How UISEE's Technology Enhances Autonomous Driving
UISEE is a Chinese Artificial Intelligence technology company that applies computer vision, LiDAR and machine learning to develop autonomous driving technology. UISEE's mission is to become a leading provider of autonomous driving systems for commercial vehicles, as evidenced by their recent $150 million Series A financing round in February 2021.
The company was founded in 2015 to develop an open-platform autonomous driving solution for vehicles on roads and highways. Its technology uses onboard cameras, sensors and localization algorithms to accurately identify road conditions and objects in the vehicle's path. This allows the platform to automatically create safe vehicle routes, providing a comprehensive solution that always ensures safe driving.
UISEE has developed its own LiDAR scanner — known as UISEE LIVETM — which provides highly accurate 3D imaging across distances of up to 200m with high definition resolution providing superior obstacle avoidance capabilities. The LiDAR scanner also uses deep learning algorithms trained on large datasets for improved accuracy day and night — enabling the platform to remain reliable and robust even when environmental conditions prove challenging.
This makes UISEE's autonomous driving technology one of the most advanced solutions available within the automated vehicle industry. In addition, it provides a comprehensive approach tailored towards increasing safety and convenience for fleets of driverless cars on roads today. With this funding injection, UISEE plans to continue enhancing its technology while expanding its product portfolio with more drive-safety solutions tailored towards specific markets globally.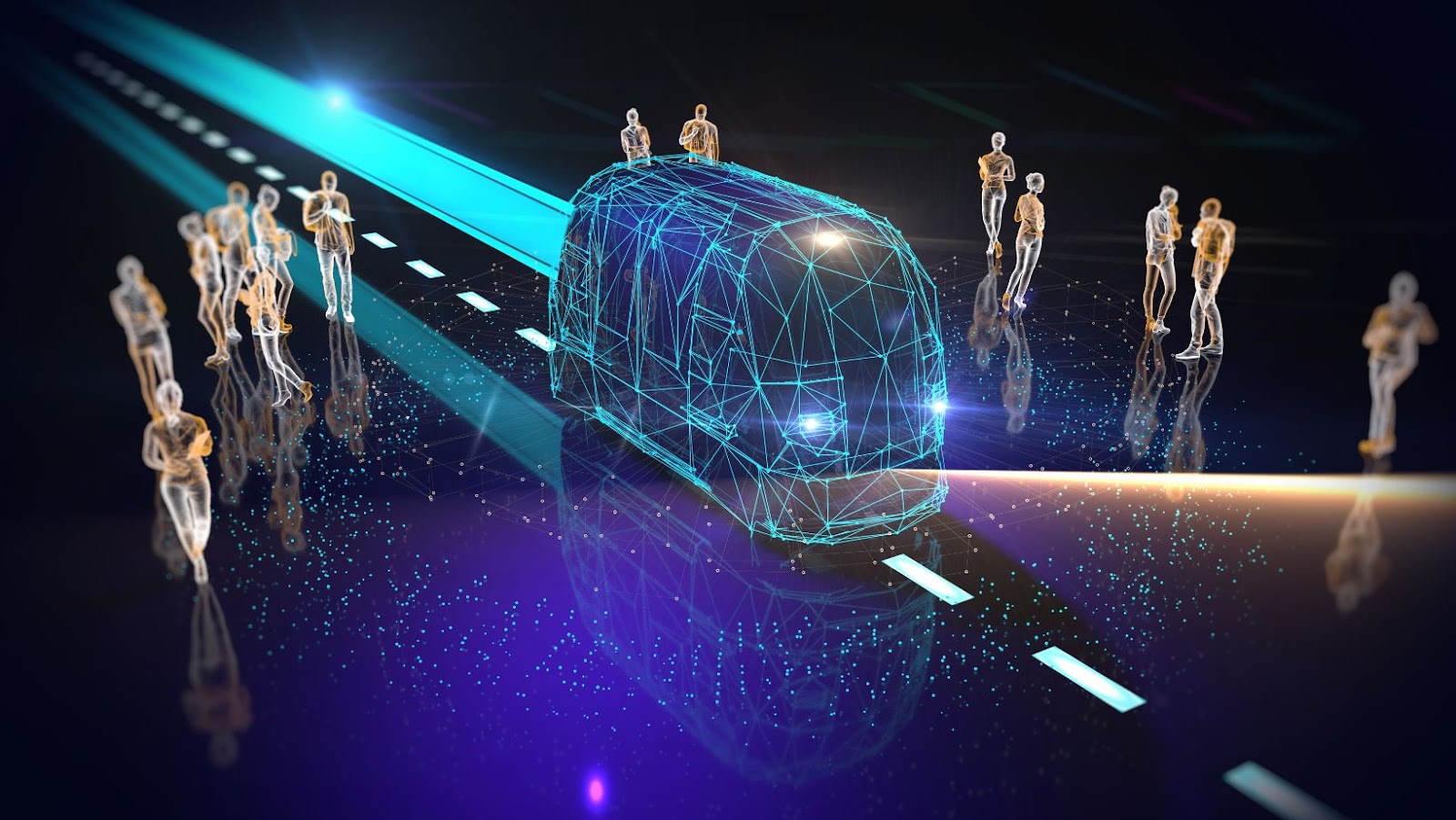 UISEE's Impact on the Autonomous Driving Industry
UISEE, an autonomous driving company headquartered in China, recently raised $150 million in their Series C round of funding. This funding comes from the rapidly-growing autonomous vehicle industry and demonstrates how far UISEE has come since its launch. Founded in 2016 by Zhu Wenbin and Qin Xiang, UISEE has quickly become one of the leading players in autonomous driving technology.
UISEE's Autonomous Driving System is widely acclaimed for enabling vehicles to drive autonomously with high accuracy and safety. The system comprises numerous components, including HD maps, cameras, sensors, chassis control systems, and AI algorithms. These components work together to allow vehicles to sense their environment around them and decide how best to maneuver within it.
The recent influx in funding will be used by UISEE to further invest in research & development aimed at creating an even more advanced level of automated driving technology. This could lead to increased safety levels while providing potential cost savings thanks to improved efficiency and fewer accidents occurring due to human error. With research & development efforts focusing primarily on Level 4 autonomous driving technology developments such as self-awareness maps, driver experience simulations and data mining & analysis capabilities – the possibilities are endless regarding what UISEE can do for the autonomous driving industry its consumers moving forward.
UISEE's Growing Presence in the Automotive Market
UISEE is a Chinese technology company pioneering artificial intelligence and autonomous driving. Founded in 2016, UISEE has quickly become a leader in this sector. The company is committed to developing the next generation of autonomous driving solutions that will revolutionize consumer safety and transportation worldwide.
UISEE's technology covers various aspects of Autonomous Vehicle software, including Control, Planning, Localisation and Mapping, Maps Management System and Simulation Platform. UISEE's solutions have been tested to work with current vehicles on the roads and planned Autonomous Vehicle models currently being developed by its partners.
This July 2020 UISEE announced its latest investment success raising $150 million in a Series B funding round led by GGV Capital and TEEC Angel Fund with participation from Tencent Holdings and existing investors Morningside Venture Capital (China) and Kuaishou Technology (China). This puts UISEE's total funding since its establishment at 207 million dollars.
UISEE plans on using this additional funding to expand its presence in the automotive market globally by continuing to innovate new technologies to support mobility-as-a-service platforms, smart logistics industry & fleet services, smart city traffic management systems, intelligent parking solutions & advanced driver assistance systems.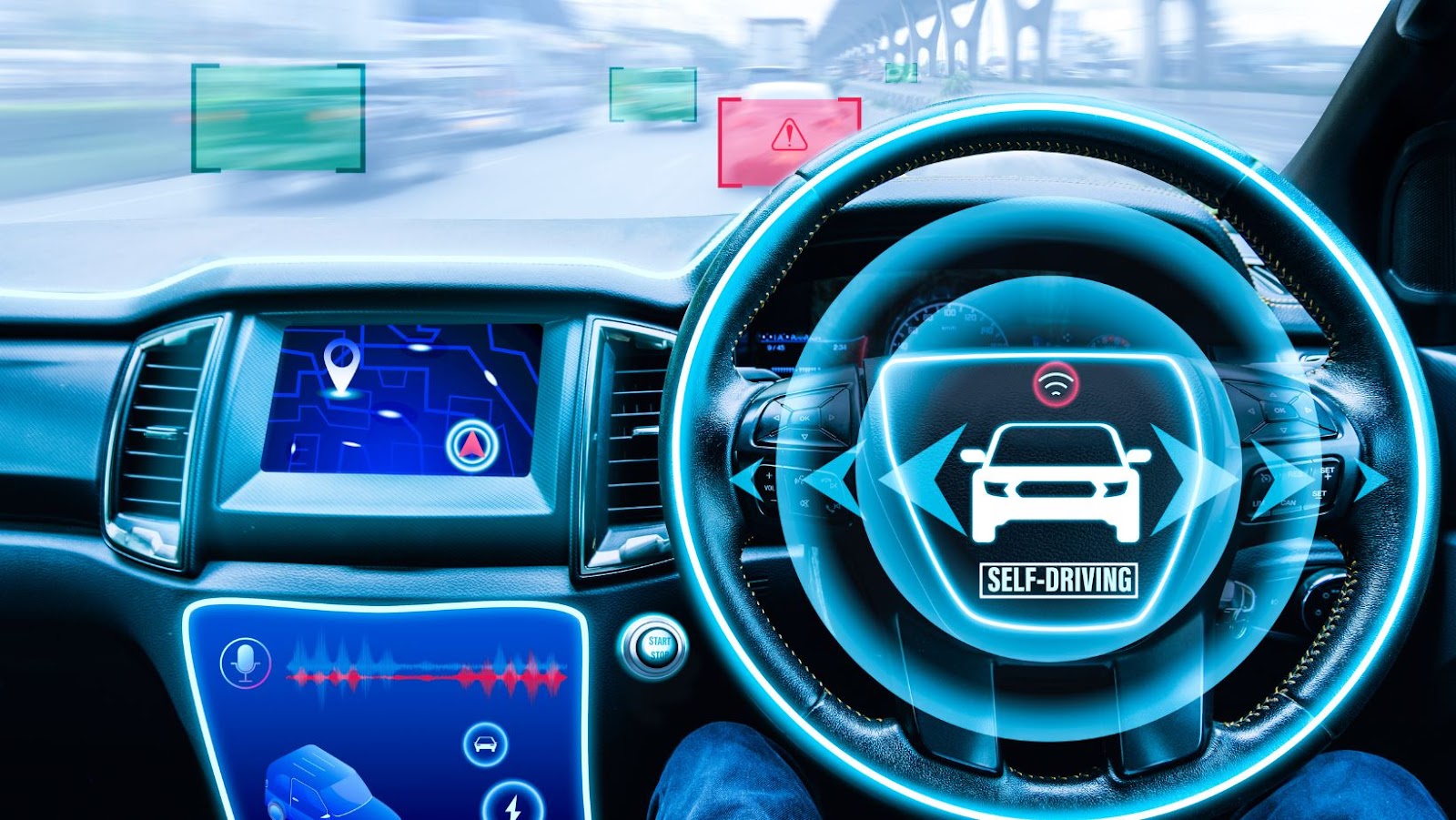 UISEE's ambition is to leverage AI advances in machine learning and computer vision solutions to bring autonomous driving closer to commercialization at scale.
UISEE's Plans For the Future
UISEE, a Chinese provider of autonomous driving tech, has recently announced a $150M Series B funding round. The investment was led by Morningside Venture Capital, marking the company's single biggest round of investment to date. As a result, UISEE is now well-positioned to pursue its mission to use artificial intelligence in auto-driving.
UISEE plans to use its new investments to fuel research and development on multiple fronts. With its primary focus on optimizing algorithms for AI-powered autonomous vehicles, the company will also use this funding to expand their research teams and partners worldwide. Additionally, UISEE seeks to accelerate its progress towards commercial mass production of driverless cars to launch them into several strategic markets by 2021.
UISEE's ambition is to leverage AI advances in machine learning and computer vision solutions to bring autonomous driving closer to commercialization at scale. As autonomous vehicles are expected to disrupt transportation as we know it, many technical breakthroughs will occur for this shift to occur. UISEE's commitment to developing safety and reliability measures suitable for fully driverless applications makes it one of the most exciting players in this space.
Conclusion: UISEE is Poised to Lead the Autonomous Driving Revolution
UISEE has made tremendous strides in the autonomous driving industry with their recent funding of $150 million. Their novel approach to software, artificial intelligence, and robotics have allowed them to create new solutions that aim to drastically reduce the risk of traffic accidents in fast-emerging markets such as China and India. Investors and end-users have well-received the company's focus on safety, efficiency, and reliability.
With the funds to expand their existing work, UISEE is positioned to be a major player in the autonomous driving revolution and create a safer environment for drivers on roads worldwide. Many challenges are ahead, but UISEE's unwavering commitment to innovation makes them a likely contender in reshaping a global landscape where humans coexist with self-driving vehicles.
tags = Autonomous driving company, UISEE, raises $150m, China's leading autonomous driving firm, uisee 150m national transformation upgrade fundliaotechcrunch, National Manufacturing Transformation and Upgrade Fund, self-driving company