The newly proposed rules governing the social media landscape create a buzz among users, businesses, and regulators. However, with so much uncertainty about what these new regulations mean for platforms like TikTok and Snap, questions about the impact on OnlyFans have also been raised. In this article, we will look at exactly how the updated regulations will affect all three of these social media giants from a business and user perspective. We will also discuss some of the implications of the proposed changes on our First Amendment rights to freedom of speech.
The Office of Communications (Ofcom) has now introduced new rules regarding content sharing on video-sharing platforms, such as TikTok, Snapchat, and OnlyFans.
At their core, these rules are intended to ensure that all users receive transparent information about how their data is being treated and protections against harmful content. These changes come after years of scrutiny and pushback from industry experts who believe that there was little to no enforcement for past policies that were supposed to protect user data privacy and safety online. The outcome has forced a series of tougher guidelines designed to protect those same users and put more responsibility onto the tech companies themselves. Let's take a closer look at how these new rules could potentially affect businesses like TikTok, Snap and OnlyFans now and in the future.
Ofcom Sets Out Rules for TikTok, Snap and OnlyFans
Recently, UK regulator Ofcom has set out regulations for the popular social media sites TikTok, Snap and OnlyFans. These regulations will ensure a safe online experience for younger users in the UK. We'll look in detail at each platform's new rules and how they could affect their users.
Rules for Social Media Platforms
In response to growing demand from parents, politicians, and other concerned individuals, the United Kingdom's communications regulator, Ofcom, has taken steps to protect users on social media platforms. As of February 2021, new rules have been enacted requiring social media platforms such as TikTok, Snap and OnlyFans to protect their users. The rules will ensure better moderation around acceptable content, improved guidance for users on reporting concerning content or harm-causing behaviour, and the provision of appropriate age waiver requests for those under the age of 13 that wish to use the service.
These services must also ensure that they are taking steps to identify vulnerable user groups such as young people and making every effort to prevent them from being exposed to unacceptable content or activities on their platform. Platforms must still provide regular transparency about their moderation process and any changes made for other organisations and authorities to adequately monitor compliance with these new rules. The UK's communications regulator has long sought ways to protect people using digital platforms from negative experiences. This set of rules is another step towards ensuring a safer experience for the millions who use these services daily.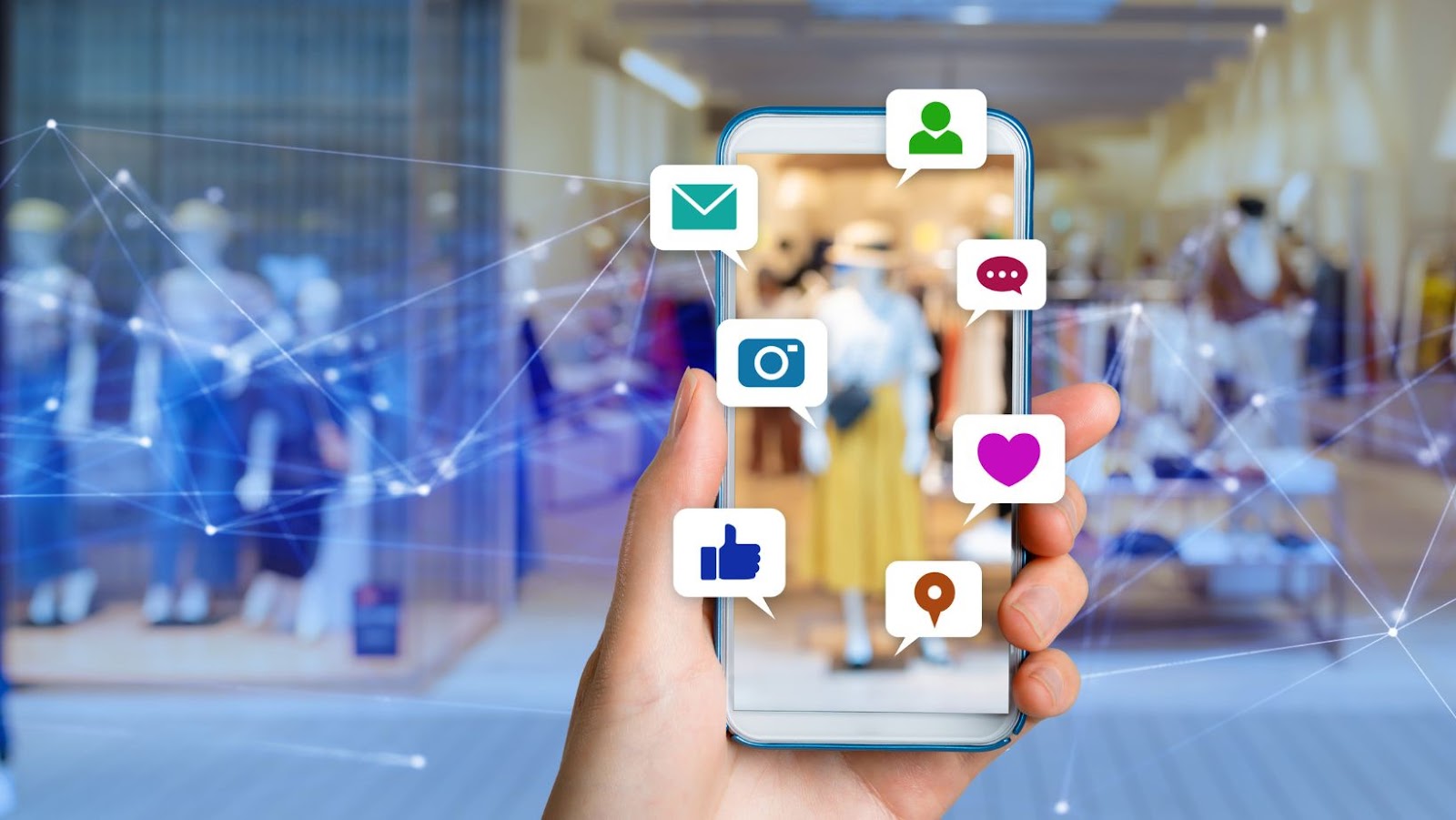 Rules for Video Sharing Platforms
The Office of Communications (Ofcom) has now introduced new rules regarding content sharing on video-sharing platforms, such as TikTok, Snapchat, and OnlyFans. The new regulations focus on exposing the danger to children under 18 who may be exposed to inappropriate or harmful materials. The rules also aim to ensure that all users know the site's policies and how inappropriate content is flagged and removed from the platform. Video-sharing platforms must now adhere to the following regulations:
• Children under 18 must be provided with a "protected profile mode, " limiting their exposure to inappropriate content.
• All sites must include robust age verification systems that require proof of age before allowing access to certain types of content.
• Video sharing sites ensure that any promoted videos or user profiles do not contain potentially harmful content.
• Platforms must provide clear reporting procedures for users who wish to report inappropriate or concerning material, including detailed guidance on what constitutes as 'harmful content' and how it should be moderated.
• Sites must clearly advise users of acceptable behaviours when posting videos and any potential harms they could be exposed to if they do not adhere.
By introducing and enforcing these new regulations, it is expected that video sharing platforms will help protect vulnerable minors from coming into contact with explicit or damaging materials. At the same time, they browse online in a secure manner that can be monitored and policed by the site administrators.
Rules for Online Gambling Platforms
The UK's telecoms watchdog, Ofcom, has implemented a new set of rules designed to clamp down on the spread of gambling products online. This includes platforms such as TikTok and Snapchat and dedicated gambling sites such as OnlyFans. Under the new rules, online gambling providers must conduct robust checks on all customers before allowing them to use their services. This includes age verification processes for those under 18, and tighter regulations for those considered vulnerable or at risk of developing problem gambling behaviour.
Other measures imposed by Ofcom include mandatory limits on deposits and losses across all platforms and time and 'reality checks' that force players to take regular breaks from play. In addition, firms must also ensure that they provide effective customer service, clear terms and conditions policies, and an effective complaints procedure when items go wrong. This increased focus on customer safety builds on existing measures designed to ensure responsible gambling – such as triggered pop-ups which can assist if any potential problems are spotted – but it goes further than this by introducing regulations across multiple platforms in a bid to tackle worrying levels of unregulated activity.
Rules for Subscription Services
On 29 July 2020, Ofcom, the UK media regulator, introduced new rules to govern the way the platforms of companies such as TikTok, Snap and OnlyFans operate. This aims to give customers greater control over their personal data while enhancing protection and transparency. The regulations require subscription services such as those provided by these companies to keep users informed about changes to their terms and conditions and improvements to their services. They also need to be more transparent about how they use personal data. As part of this transparency requirement, subscription services must provide customers with dedicated customer service contacts so that users can easily access help should they need it.
In addition, services may not introduce any new fees or increase existing fees without first notifying customers at least two weeks before the change comes into effect. This helps ensure that consumers can make informed decisions about the services they choose and remain in control of their spending without feeling pressured into purchasing due to cost increases or added features that may impact their experience or budget. The rules are intended to improve consumer confidence in online platforms by providing users with greater visibility over what they're signing up for and offering them useful complaint channels should they feel dissatisfied with a service or its conduct toward them in any way.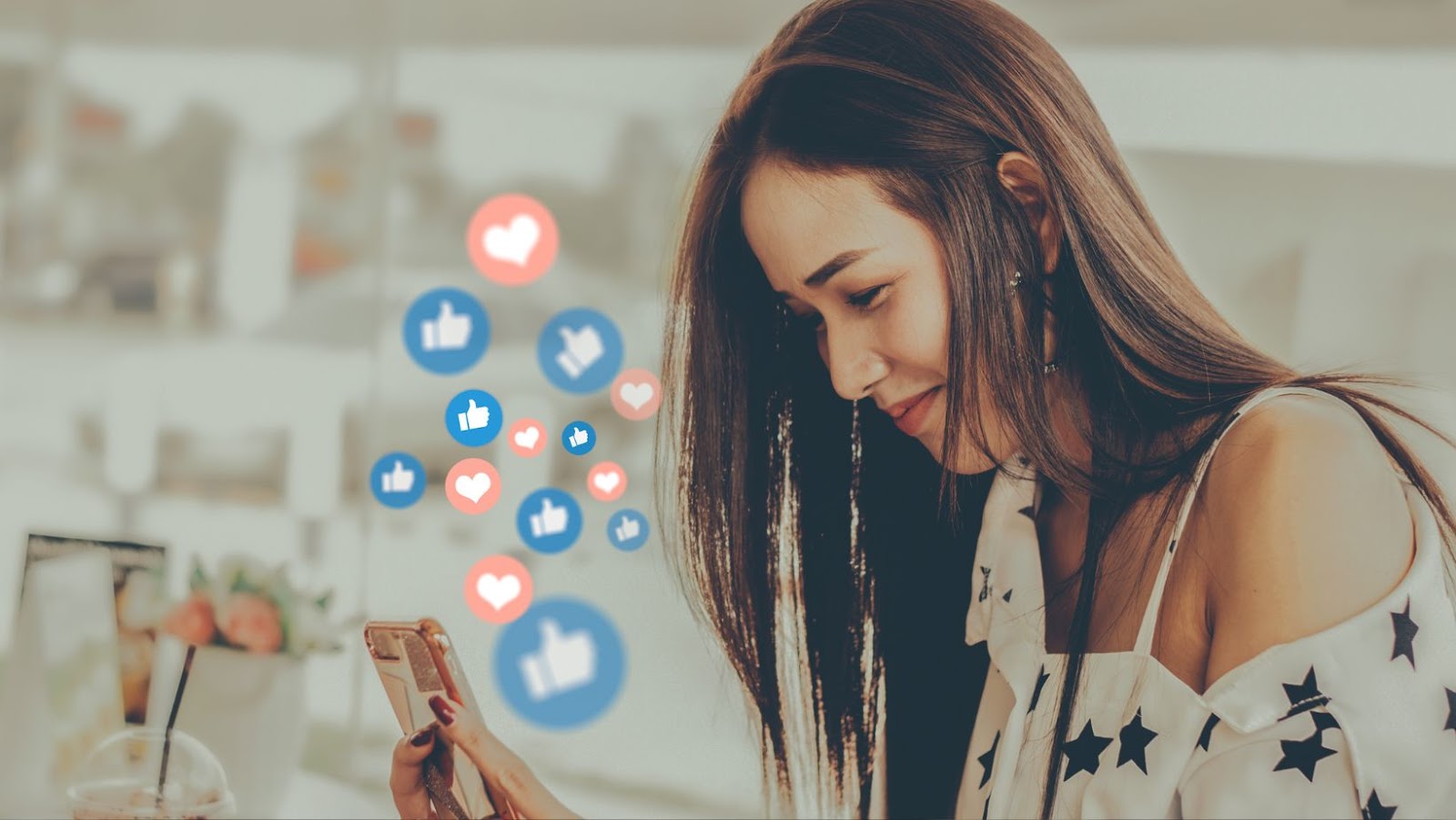 Implications for TikTok, Snap and OnlyFans
Recently, Ofcom has set out new rules which will apply to TikTok, Snap and OnlyFans. These rules are supposed to ensure that users are protected when using the platforms, and current consumer protection and data security standards are respected. This article will discuss the implications of these new rules for TikTok, Snap and OnlyFans, looking particularly at the potential impact on user experience.
TikTok
Since the launch of video-sharing app TikTok in 2017, it has become one of the most popular social media apps in the world, with an estimated 800 million users worldwide. However, the platform has recently faced several controversial regulatory challenges, including a potential Trump-era ban and new international regulations related to data collection. While these regulations aim primarily at protecting user privacy, they have also raised questions about how they may impact how content is managed on TikTok and other social media platforms.
In response to new regulations from Europe, Australia and other countries that mandate user data privacy for services such as Tiktok and SnapChat, both companies have implemented new policies designed to protect users' personal information. These policies require that users give explicit consent for their data to be collected and stored by the company, and will restrict the type of data that can be collected from each user.
Both companies must also comply with rules that stipulate how long they can store user data and ultimately delete it if a user requests it; enforce age verification; verify email addresses and phone numbers; keep an audit log; limit sharing of personal information with third parties; collect parental permission before collecting children's personal data; provide methods for accessing any content removed by a moderator or complainants; provide methods for appeal mechanisms if content is removed from the platform due to complaint or moderation; publicly display third party entity contracts related to moderation or removal of content on their platform.
For OnlyFans, a subscription-based digital service where adult creators can upload explicit images and videos without censorship, recent regulations issued by European countries require enhanced measures regarding age verification procedures and preventing underage access to age-restricted content. The company must ensure content creators are suitably trained on their specific duties related to compliance requirements and implementing risk assessments governing moderating age restricted material on their website.
Snap
Snap Inc. recently posted its first-quarter 2021 earnings, which reported a jump in user growth and daily active users (DAUs) for the Snapchat app. In addition, snap is known for its creative lens-based filter system, which younger users have embraced. With this impressive revenue report and the growing user base, it was only logical that the Federal Trade Commission (FTC) would eventually set new rules to help protect younger users from online predators and inappropriate content.
The new policies issued by the FTC include stricter guidelines to enforce age verification on apps like Snap. This means that unless verified as over 13 years of age, younger users will experience significantly limited features on Snap's platform. This move is being seen as a strong preventive measure against adult content being shared among minors on the social media platform.
For OnlyFans, a subscription-based digital service where adult creators can upload explicit images and videos without censorship, recent regulations issued by European countries require enhanced measures regarding age verification procedures and preventing underage access to age-restricted content.
Moreover, Snap has also agreed to work with third-party safety software partners such as ProtectiveTrust to detect and block unsafe content from appearing on its app. Additionally, parents will now be able to control what features their children can use and how much time they spend using the app through 'Family Friendly' accounts. The FTC's ruling provides an effective solution for regulating online content used by young people without violating their privacy or placing too much of a burden on individual platforms — something that other popular platforms like TikTok, OnlyFans and YouTube may have to grapple with shortly.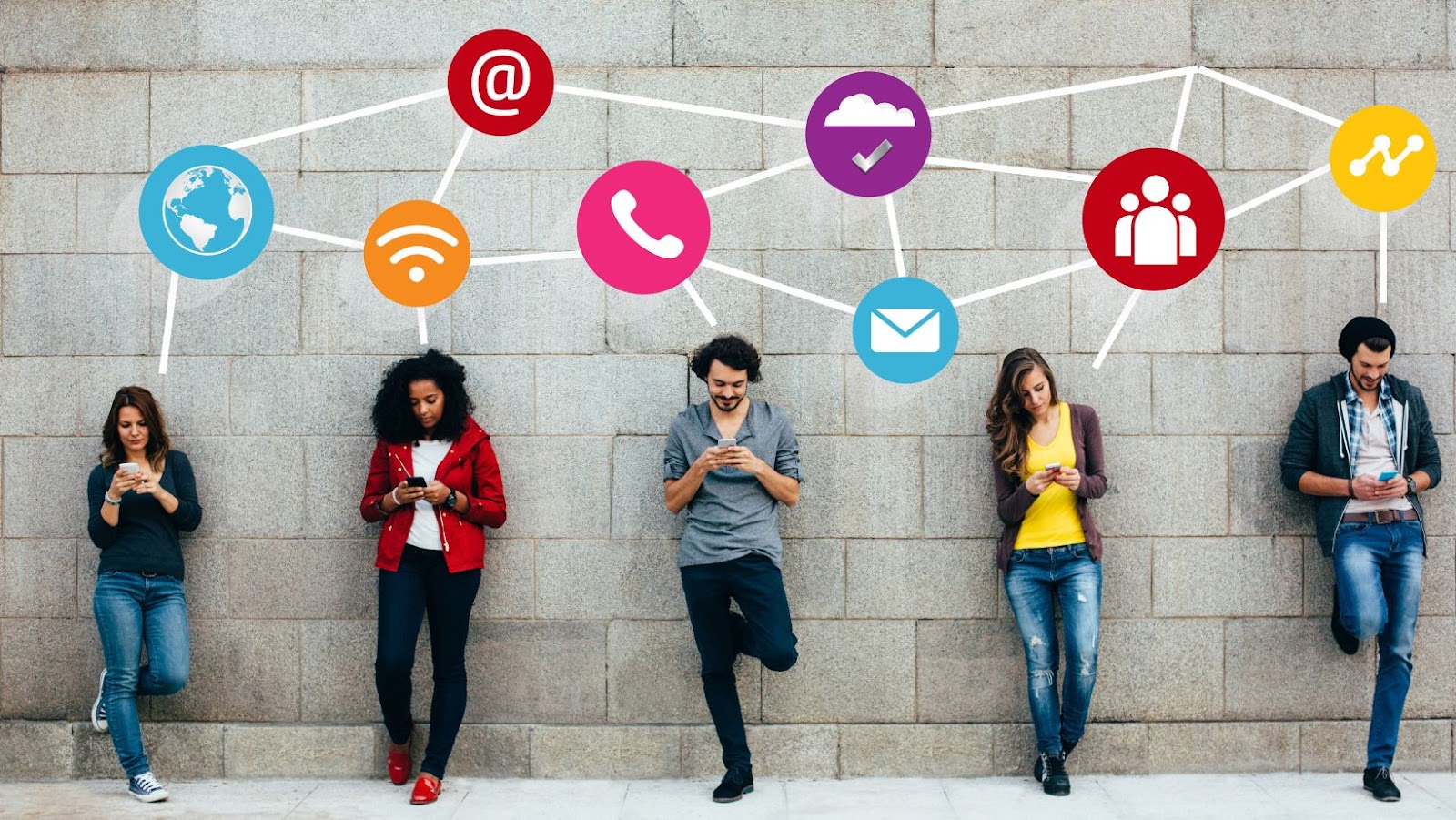 OnlyFans
OnlyFans is a social media platform that allows content creators to charge for exclusive content. This puts the control into the hands of content creators, who can choose to offer access to their "premium" content for a fee. In addition, Many users are "donations-based", meaning that fans can choose to support them with donations instead of a fee for access to exclusive content.
Recently, OnlyFans has seen an influx of influencers turning to the platform as an alternate source of revenue and, in some cases, their primary source of income. This shift in user demographics has also brought about new rules regarding how creators must handle payments and how OnlyFans manages the money its users earn.
OnlyFans must now more closely regulate payments to comply with certain regulations while also ensuring all users have an equal chance of making money on the service. For instance, OnlyFans will no longer accept payments through PayPal or credit cards – meaning that only bank wire transfers can be accepted. Additionally, any funds paid out must be sent directly by OnlyFans rather than being routed through third parties or intermediaries which could come with additional fees.
The new rules allow creatives greater freedom over their finances while providing fans with safer ways to make transactions with confidence that they are supporting their favourite creators without seeing extra charges appear on their statements. The recent changes should encourage further growth of social media platforms like OnlyFans and allow for creativity and innovation regarding different forms of online entertainment.
Conclusion
In conclusion, the new rules present various opportunities and challenges to digital platforms. By implementing restrictions designed to protect users' privacy and safety, the Federal Trade Commission has sent a signal that these companies must consider user concerns when making changes to their services. Moreover, by giving users increased control over their data, companies must also consider how these new regulations will impact their marketing and business models.
At the same time, the fact that users can now opt-out of personalised data collection allows tech giants to capitalise on user-generated content such as TikTok and Snapchat stories, where people create content for fun or even monetary gain. Similarly, the new rules could help OnlyFans become an even more popular platform for aspiring artists and entertainers looking to monetise their creative work. In short, it looks like digital platforms are here to stay – they just have to make sure they abide by the rules set out by regulators while also recognising shifting consumer behaviour.
tags = media regulator, uk government, uk-based video streaming platforms, tiktok app, onlyfans app, snapchat app, ofcom tiktok onlyfansmurgia financialtimes, media tiktok snapchat onlyfansmurgia financialtimes, media ofcom tiktok snapchat onlyfansmurgia financialtimes, media services regulation, video streaming service rules, online videos